Hey Productizers,
Today, I'm thrilled to have Jesse Forrest of Copywriting Crew as a guest. He has been a copywriter for over 16 years and has worked with some extremely high-profile clients around the world. Jesse breaks down what it takes to run a productized service as a professional copywriter and provides some really unique insights on networking.
Let's get to it!
Exclusive Interview:
Golden Timestamps:
1:20 - Business owners know that they should publish content, but finding time is the challenge

3:23 - From a career in door-to-door sales to copywriting

4:47 - Copywriting is salesmanship in print

5:00 - Jesse's early days as a copywriter to building a productized service

12:00 - How Copywriting Crew is set up - turning words into a product

16:21 - Combining copywriting and content writing into one business

18:22 - Building a lean, streamlined, and efficient team

20:37 - Picking a price point for productized content services

26:00 - What does 'simple' look like for you?

27:09 - Unlocking early revenue for Copywriting Crew through networking

28:00 - Conferences as an opportunity to network with future customers

33:19 - Pro-tip for introverts at a conference: 20 seconds of courage

36:00 - The biggest hurdle for Copywriting Crew

40:00 - Jesse's superpower in running a productized service
Key Takeaways:
What does 'simple' look like? I love this question because it helps you hit the reset button and figure out the quickest, most efficient solution to your problem or challenge. Understanding the simplest way out of a situation was the key to boosting CopypwritingCrew's business.

Networking is essential in a Productized Service business -- what it looks like today may be different, but don't be afraid to put yourself out there, talk to people, attend conferences, and muster up those '20 seconds of courage that could transform your business.

Conferences or virtual events, communities, and business groups give you a chance to interact with potential clients or customers. Whether you consider yourself an extrovert or not, find opportunities to meet people in your industry. It goes a long way in your learning, growth, and success.
Business Model Breakdown: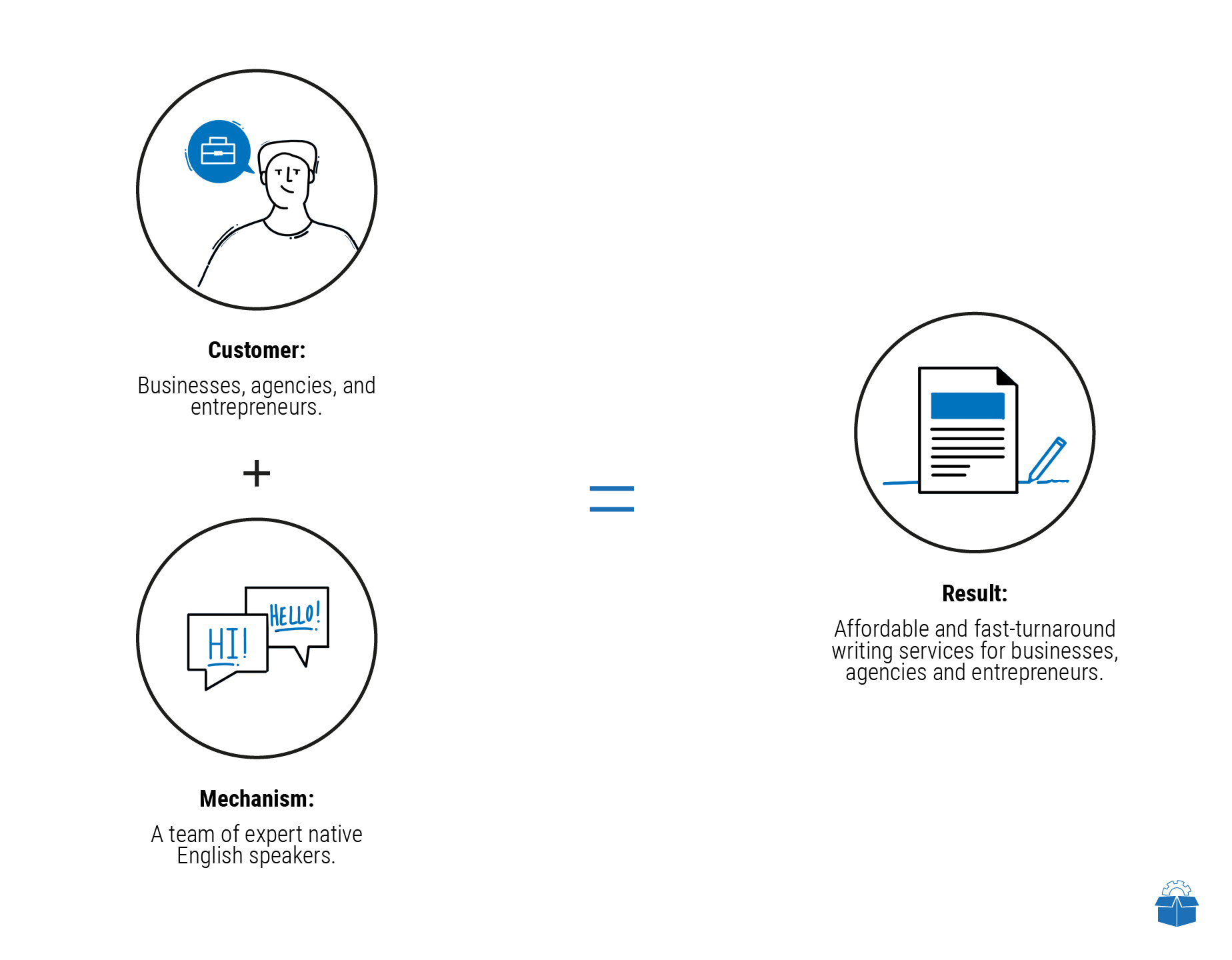 Customer: Businesses, agencies, and entrepreneurs
Mechanism: A team of expert native English speakers
Result: Affordable and fast-turnaround writing services for businesses, agencies and entrepreneurs
Pain: Most business owners lack the time, skill, or confidence to handle regular content posting
Solution: Writing services as packaged products in a done-for-you model
Offer: Copywriting and content writing packages ranging from $49 to $195 per product
Courage is the fuel of your business
Big Idea: Changing professions takes courage, choosing to start a business takes courage, every big decision you make will require you to challenge the norm, and be courageous. 
Thinking Time + Action:
When was the last time you did something that you were afraid of? Did you ramp up your courage to make a business-altering decision? List some potential goals that you find so audacious that they're terrifying.

What does simple look like to you? Is there a challenge that you're facing that needs a dose of simplicity? How about you find a few tentative examples!

Do you consider yourself an introvert or an extravert? Does that aspect of your identity shape how you run your business? Find some easy-wins in the courage department by doing something you're afraid of this week!
Resources:
Thanks for joining us today - next week, we will have Brice Gump from Major Impact Media. He has built a remote team that excels in the art of crafting compelling messaging and the science of data-driven marketing.
Have a great close to the week!
💡Thinking Time Chief @Productized Services